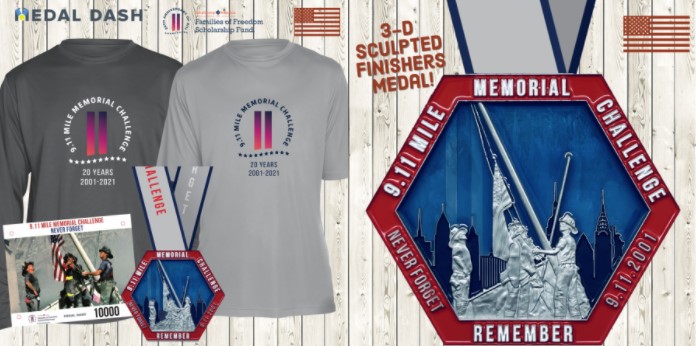 Medal Dash 9.11 Mile Memorial Challenge
Join us September 11th in a commemorative 9.11 mile virtual run. $10 from each registration benefits the Families of Freedom Scholarship Fund.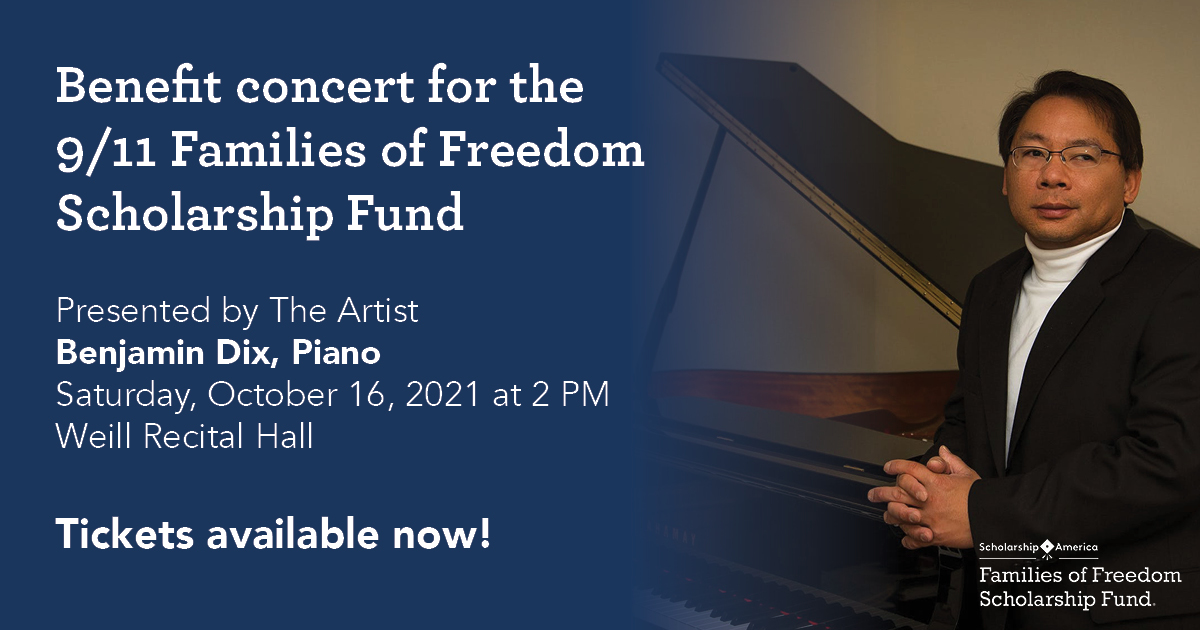 Benefit Piano Concert for the 9/11 Families of Freedom Scholarship Fund
Proceeds from this concert will benefit the Families of Freedom Scholarship Fund, which provides for dependents of people lost or permanently disabled as a result of the 9/11 terrorist attacks. Flags in the Air: 20th Anniversary Tribute to 9/11
On September 11, 2021 at 8:45am Participating Dropzones and jumpers from around the world will all be in the air at the same time in solidarity for the events and victims of the events that happened that morning in September.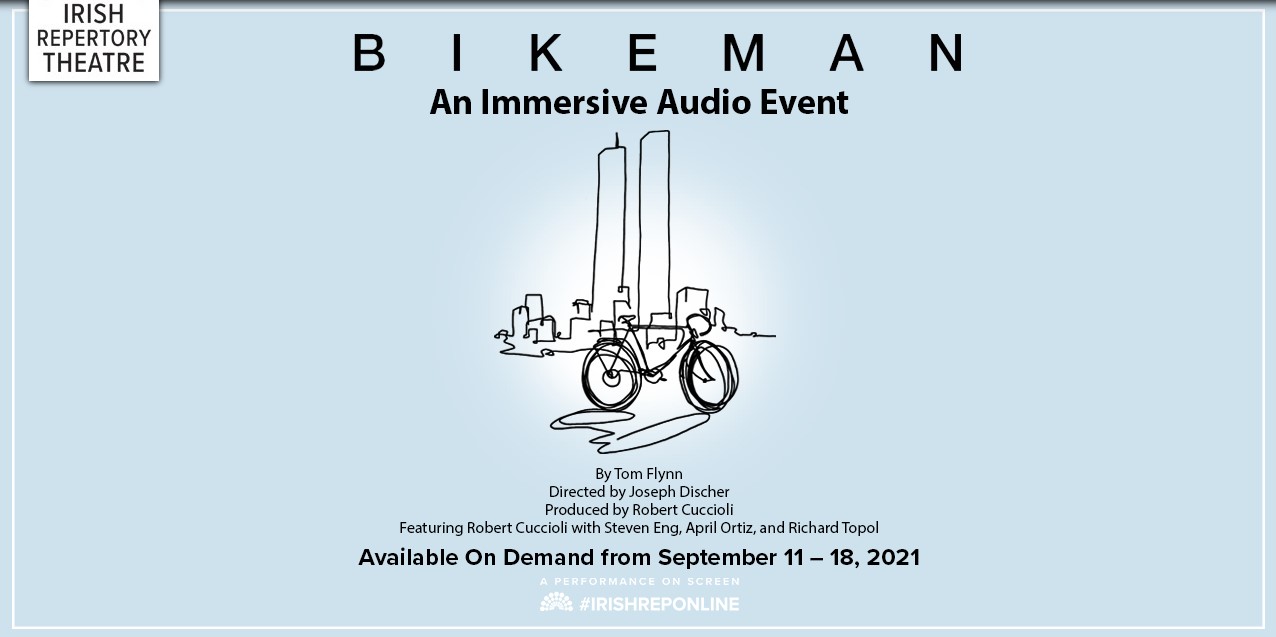 Bikeman | An Immersive Audio Event
On September 11, 2001, journalist Tom Flynn set off on his bike toward the World Trade Towers not knowing what he was riding into. Bikeman is one man's journey back to the horrors of that day and to the humanity that somehow emerged from the dust and the death. Both heartbreaking and haunting, his words will stay with you like that "forever September morning." – Meredith Vieira, NBC's Today.
The Irish Repertory Theatre is donating 50% of the proceeds of ticket sales to Families of Freedom.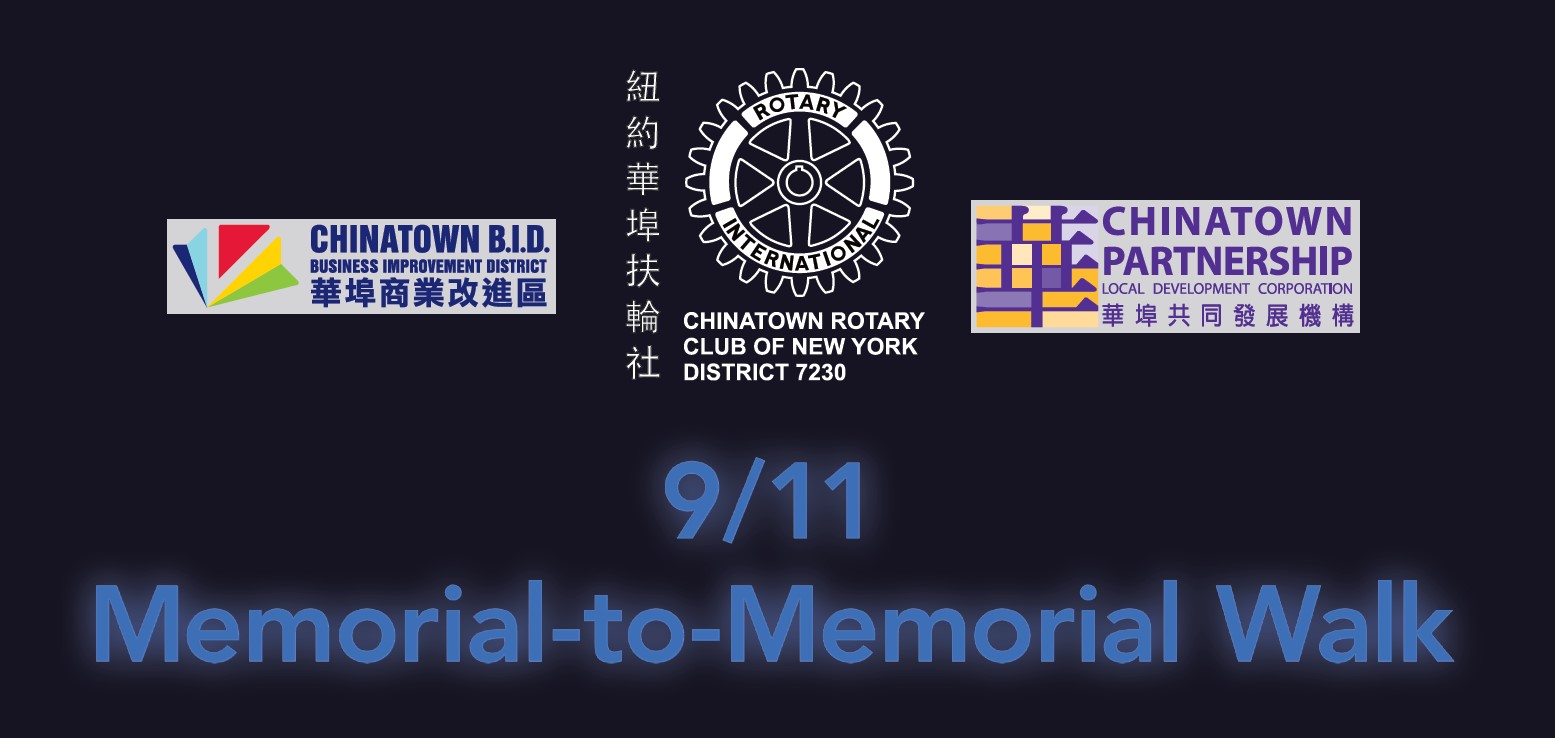 9/11 Memorial-to-Memorial Walk in Honor of Betty Ong
Join on Saturday, September 11 at 7:30 pm starting from t he Lt. Kimlau Memorial to the North Tower Foundation Pool.