Tips for Managing Money in College
Financial aid and scholarships help millions of college students worry less about tuition, but that's only part of the cost of college. Living expenses, from room and board to books to fees, are a major investment – up to 70% of the cost of attendance. That's why it's vital to start building a budget and developing healthy financial habits now, not waiting until after graduation. Unfortunately, with everything going on in your life – from heavy course loads and campus activities to jobs and family – it can be overwhelming to know where to start.
We asked financial professionals across the country to tell us about their go-to tips for managing money in college to help take out some of that guesswork. Their answers cover a number of important topics faced by college students who may be living on their own for the first time, and lay the groundwork for major post-grad decisions and long-term financial health.
Use these tips to start building your financial well-being. The sooner you start, the better your future will be.
Budgeting
"There's something called the "golden rule" of budgeting, "50/20/30." The three numbers represent the percentages of your income that should be allocated to different categories. 50% of income should go towards fixed expenses; 20% towards goals; and 30% should be allocated towards variable expenses. Of course, for some students these numbers will differ a little, depending on their geographical location, living arrangements, and other personal circumstances." – Sabrina Manville, Cofounder of Edmit
"When establishing a budget for an entire semester, break it down into weekly amounts for ease of management. If you think you will use $100 per week, move only that amount into your checking account each week and leave the remainder in savings. Leaving a large sum of funds in a checking account with a "budget" figure in mind is difficult to do and will likely lead to overspending. Many banks offer mobile apps allowing you to quickly see your balances in all your accounts, and easily move funds from savings to checking in an instant if there is an emergency." – Olga Poltoratskaya Okaty,CFP®, Principal, Director of Financial Planning, Centerpoint Advisors, LLC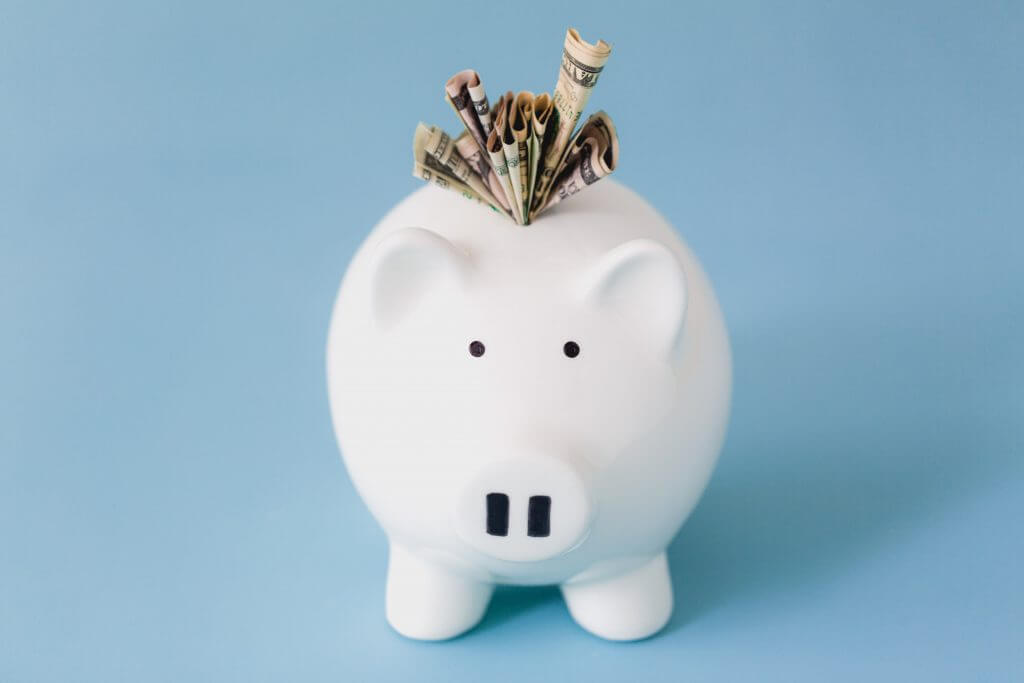 Student Loans
"It all depends on how much and who you borrow from. If you have personal loans, you might consider refinancing your loans for a smaller interest rate. You could get more information on these companies online who can sometimes offer special rates if you join their newsletters or show interest in their services. However, don't forget to read the pros and cons of refinancing. The special rates may trump the exempt from being allowed to defer or pause a payment in the case of an emergency. If you only have federal funded loans, you might be better off figuring out a system to pay them directly through your service lender. Always look into various repayment plans your service lender offers and pay off more than the minimum you are required. Also, make sure that you are in the direct deposit plan as they tend to have 'discounts' for automatic payments. If you find yourself in a place where you cannot pay your student loans, it is always encouraged to call your service lender, who may put your account into forbearance while you look for a job or means to pay your bills." – Ashley Lomelin, Allegro, LLC
"Loans that are subsidized cost less. The interest is subsidized by the government so a borrower is only responsible for the amount of the loan that is the principal. Subsidized federal student loans are only offered to students with a demonstrated financial need. Financial need may vary from school to school. For these loans, the federal government makes interest payments while the student is in college. For example, those who borrow $10,000 during college owe $10,000 upon graduation. Unsubsidized federal student loans, while guaranteed by the U.S. Government, do not include government payment on the interest for the student — rather the interest accrues during college. Nearly all students are eligible for these loans regardless of demonstrated need. Those who borrow $10,000 during college owe $10,000 plus interest upon graduation. For example, those who borrowed $10,000 and had $2,000 accrue in interest owe $12,000. Interest begins accruing on the $12,000. The accrued interest is 'capitalized' into the loan amount, and the borrower begins making payments on the accumulated total. Therefore, if you have to borrow money to pay for college, it is best to borrow at the lowest cost possible. Stafford loans are public loans, and are typically cheaper than private loans offered by banks." – M. Reese Everson, Esq., Author of The B.A.B.E's Guide to Generational Wealth
Building Credit
"Try to begin building credit as early as possible, but make sure you avoid going into unnecessary debt in the process. There's a chance you've taken on student loans, but they won't contribute to your credit scores until you're actually paying them. To build credit while you're in school, look for a student-focused credit card and use it with credit-building best practices in mind. Student credit cards are generally fairly easy to get, and they may offer helpful rewards, such as cash back on gas or groceries. Once you've chosen a credit card, use it only on purchases you know you can afford, and pay off your balance in full before its due date to avoid accumulating interest. Building credit early on can help position you for financial stability immediately after college. Great credit scores can make it much easier to secure loans with manageable interest rates and valuable credit cards." – Sean Messier, Credit Industry Analyst, Credit Card Insider
"One of the biggest financial missteps that often occurs during the college years is credit card abuse. To be fair, the CARD Act has cut down on predatory practices by credit card issuers, but it's still not difficult for a college student with a part-time job to get a credit card. To be clear, credit cards are a good financial tool for college students when they're paid in full each month. Good credit card behavior can help you graduate with a strong credit score, which can serve you well as you start your career. Just don't treat your credit cards as free money, or just say 'I'll pay it off some other time.'" – Matt Frankel, Certified Financial Planner at The Ascent
Two More Things College Students MUST Know
"Remember to fill out your FAFSA EVERY YEAR. It's easy to overlook doing this after year one. But what most people don't realize is that, even if you don't get grants or scholarships [in] year one, if your financial situation changes, you could get financial aid in future years. So if you don't fill out the FAFSA, it could cost you money!" – Robert Farrington, The College Investor
(The same is true for scholarships: many awards, like the Scholarship America Dream Award, are available for those already managing money in college. Read our guide to finding them.)
"If you or your parents or grandparents have a 529 college account for you – know that, along with tuition and books, your 529 can also be used to pay for room & board and equipment, such as computers and laptops tax-free. Keep in mind the computer must be used predominately for educational purposes – so you can't use it to buy a computer that you'll only use for videogames, movies, etc." – Taylor Jessee, CPA, CFP® and the Director of Financial Planning at Taylor Hoffman Wealth Management